Mission
iStream's mission is to be the preferred payments platform for clients and partners, by delivering outstanding value, continuous innovation and a proactive approach.
Vision
To be the company that is succinctly focused on clients and partners, that continually delivers innovative and industry leading payment and data solutions.
About Us
iStream Financial Services team delivers treasury management solutions that encompass all aspects of a payment transaction. iStream's end-to-end payment solutions for all payment types, deliver efficiencies and increase cash flow. From integration facilitation, data management and payment processing, iStream reduces the costs and overall complexity of payments. Founded in 2004, iStream was one of the pioneers in the Remote Deposit Capture (RDC) market. The RDC market came into fruition from the passing of the Check Clearing for the 21st Century (Check 21 Act), which went in to effect on October 28, 2004. Since then, iStream has focused its efforts on expanding and enhancing its payments platform. Today this includes capabilities and integrations that facilitate remote deposit capture, ACH, credit card processing, robust sub-accounting capabilities and remittance processing, all while being bank agnostic. Utilization of iStream for payment processing requires no changes to existing banking relationships and results in decreased costs and increased revenue.
Management Team
Shawn Griffin – Chief Executive Officer
Shawn is a proven leader with a record of career successes that span more than twenty-five years within Corporate Treasury Management. He brings extensive experience in Sales, Product Management, Customer Service and Operations gained throughout his banking career, most recently at Fifth Third Bank. Shawn leverages his talents to inspire teams by being an innovative, motivating and effective leader who directs by example, while empowering people to achieve beyond the status quo.
Richard (Fred) Joachim – President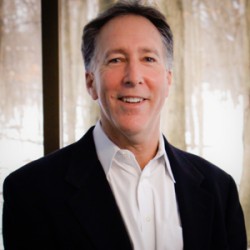 Fred Joachim has served as President of iStream Financial Services since joining in 2004. Prior to iStream, Fred spent 25 years in the payments space in multiple roles. Early in his career, Fred was indoctrinated into National Account Sales at Xerox, moving to payroll later with ADP. Throughout his career, Fred has honed his payment knowledge skills and expertise by working for some of the biggest names in the processing and banking business such as First Data, Trans First and Fifth Third Bancorp. Progressing through sales and operational roles provided Fred the critical insight and knowledge of "a day in the life" of a transaction. This experience has proved to be invaluable in Fred's ability to direct and guide organizational growth, strategic product direction and client satisfaction that leads to virtually no attrition. This would not be possible had Fred not realized early on that the success of an organization is the culmination of the "right" group of individuals. It is the collective group that forms the team and the team that drives success.
Fred is an expert in both the issuing and acquiring markets and is continually looking for the bridge between payments and the multitude of growth industries in the market today. As virtually every industry involves payments of some sort, Fred has made it his mission to find the common thread and focuses his personal and organization efforts on the ability to help an organization simply put – "collect more revenue."
Kim Olszewski – VP of Transaction Processing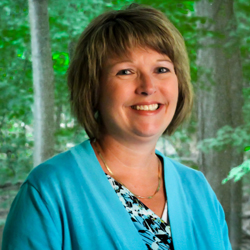 Kim Olszewski is the VP of Transaction Processing for iStream Financial Services, bringing 35 years of banking and financial services experience. Kim's career began on the banking side, focusing on Chargeback/Settlement management and Bank Operations. From there she moved into the payment processing arena where she was responsible for the oversight and launch of a transactional risk management system, the creation of a Merchant Retrieval and Chargeback System and accountable for Credit Underwriting, Risk Management and Collections.
Prior to joining iStream in 2014, Kim served as the Chief Operations Officer – Electronic Payment Processing Division for Newtek Business Services. In this role, Kim was responsible for the oversight of Risk, Operations, Settlement, Collections, Credit Underwriting and Relationship Management. All of this experience has allowed Kim to come to iStream and have an immediate and positive impact on the overall transaction processing aspect of iStream. Kim has implemented new protocols and methodologies which have further strengthened the processing platform and the high levels of service customers have come to expect from iStream.
Jan Erickson – General Counsel
Jan has been with iStream Financial Services, Inc. since its inception in 2004, helping to establish the company with several other members of Senior Management who still remain as well. Jan serves as General Counsel, responsible for providing legal oversight and advice concerning all of iStream's corporate, business, regulatory, employment and other legal matters. Originally beginning her career in the field of Health Care, Jan practiced as a Registered Nurse for 13 years in both staff and management positions with hospitals and home care agencies. After obtaining a law degree, she eventually transitioned from Health Law to Corporate and Business Law, first serving as Director of Legal Services for Wisconsin Health Care Association and thereafter with the law firms of Whyte HirshboeckDudek S.C. and AxleyBrynelson, LLP in their health, regulatory compliance, corporate and employment law practices. Already familiar with health care financial reimbursement, Jan shifted her focus in 1999 to the financial services industry, providing legal oversight and advice in the areas of payment processing, regulatory compliance, corporate and employment law as General Counsel for USB Payment Processing, Inc. and affiliates, and later with Fifth Third Processing Solutions.
Today Jan leverages her broad experience and knowledge base to provide the legal and business guidance necessary for iStream's growth and expansion across the numerous industries it serves. With ever-evolving laws, rules and regulations, Jan makes it her mission to stay abreast on the multitude of changes from a legal, regulatory, compliance and overall industry perspective. Further, her unique understanding of both the health care industry and the field of health law has been invaluable to helping iStream play a significant role in payment processing for healthcare providers, organizations and systems, both large and small. Jan attended the University of Wisconsin – Eau Claire and obtained a Bachelor of Science degree in Nursing from Marquette University, a Juris Doctor degree focusing on law and business from Marquette University Law School and has sub-MBA training. She continues to be an active member of a number of professional and civic organizations.
Katie Robinson – VP, GM of Payment Solutions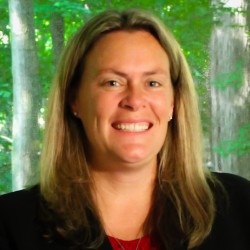 Katie Robinson has been in the payments and financial services space for the past 20 years. Katie serves as the Director of Payment Services for iStream. Katie began her career working at USB Payment Processing and served in several progressive roles from customer service, relationship management, sales, HR training and as the Manager of the ISO sales channel. When USB Payment Processing was acquired by Fifth Third Bancorp, Katie then worked as the Director of ISO Sales.
As her career progressed, her entrepreneurial spirit took her down the path of establishing a consulting company focused on payment processing. Katie joined iStream as a consultant in 2004, becoming a full time employee in 2005. Katie's knowledge and experience of electronic payments, remote deposit capture, merchant services, payment gateways and integrations has positioned Katie as a subject matter expert and a critical component to the development of new business and relationships at iStream. Katie graduated from Marquette University with BA in Communications and Rhetorical Studies.
Julie Kimball – Director of Financial Operations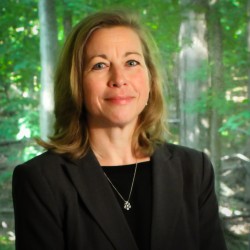 Julie Kimball brings over 30 years of banking and payment experience to iStream Financial Services. Julie joined iStream in 2005 and today serves as the Director of Financial Operations. In this role Julie is responsible for the management of processing and settlement of in excess of $2 Billion per month in payment activity. Julie also oversees the team responsible for settlement, reconciliation, A/P, A/R and all other accounting related activities.
Julie began her career in banking, in several roles focused on financial operations management. In 2000, Julie made her debut in payment processing for USB Payment Processing as Settlement Manager. The experience gained here served as the platform that launched Julie's payment processing career bringing her to iStream shortly after its inception. Julie serves as a critical component to all operational aspects of iStream. Her extensive knowledge in banking, payment processing and back office operations has allowed iStream to maintain its solid trajectory of growth over the past several years. Julie holds both AAP and NCP certifications.
Mark Becker – Director of Platform Operations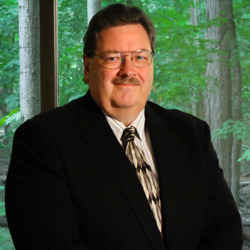 Mark Becker is the Director of Platform Operations and Integrations for iStream Financial Services. Mark leverages his 29+ years of operational experience to deliver best in class service to clients on a daily basis. He began his career working for the Kohler Co. Generator Div. and served in multiple roles including programmer, system analyst, systems manager and systems architect. Mark entered the financial services space in 1997 with USB payment processing serving as Operations and Systems manager and was responsible for implementing E-Funds Select Merchant product while growing and managing the operational platform supporting what grew into the 17th largest portfolio in the U.S. market at that time.
Mark joined iStream in 2005 as one of the founding employees responsible for building all operational procedures and processes. He has personally completed integrations to major core processors including FIS, Fiserv, Jack Henry, D+H (Hartland) and CSI. He has performed numerous financial institution and national account integrations into the iStream Payment Platform and currently manages the team responsible for daily operations and integrations. Mark holds a BA in Information Systems from Lakeland College and also holds both AAP and NCP certifications.
Tom Cunningham – VP Marketing and Business Development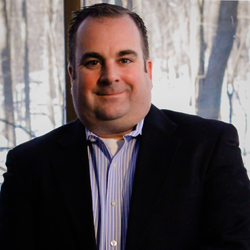 Tom brings over 20 years of software solution sales and marketing experience to iStream. Prior to joining in 2011, Tom spent 7.5 years directing the marketing and business development efforts of a Microsoft Independent Software Vendor, focused on delivering ERP enhancements to the Microsoft Dynamics GP Platform globally. Prior to this, Tom was focused on new media initiatives in the e-commerce / internet arena. As this market was being developed in 1995, Tom had the opportunity to work with organizations such as United Airlines, Starwood Hotels, Kohler and Southwest Airlines on their online and e-commerce strategies. This experience provided invaluable insight into how to transform and market tangible products and services in the intangible world of the internet.
Tom has a passion for technology and loves the challenge of solving real world problems. Since joining iStream, Tom has had the opportunity to work with clients, financial institutions and distributors to deliver best-in-class payment processing solutions. Additionally Tom has worked on the development and implementation of corporate branding initiatives, product development and management in addition to working to establish new sales and alliance partnerships in the marketplace. Tom holds a BS in Business Administration from Marquette University.
Michelle Bondar – Controller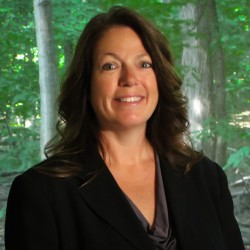 Michelle Bondar serves as Controller for iStream Financial Services. Michelle brings over 20 years of working in the financial industry with accounting experience gained from having worked for a large national hotelier, a NBA franchise and both national and regional property management firms focused on the senior living markets. This experience has provided Michelle with broad based background that encompasses payroll, benefits, tax filings, financial statements, audit and third party financial institution / regulatory body relationship management.
Michelle majored in accounting and holds a Bachelor of Business Administration from the University of Wisconsin-Milwaukee. She has served on several non-profit boards and has worked with a diverse array of business applications including Oracle, Kronos, PeopleSoft, ADP, Microsoft Dynamics SL, Yardi and Peachtree. Her passion is centered around leveraging her skills and experience to deliver tangible results and improvements designed to decrease costs and increase efficiencies.